Jurassic World: Dominion Dominates Fandom Wikis - The Loop
Play Sound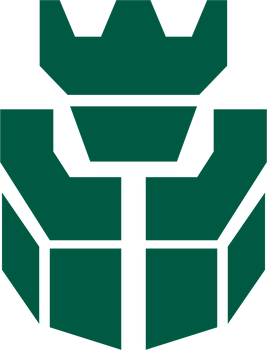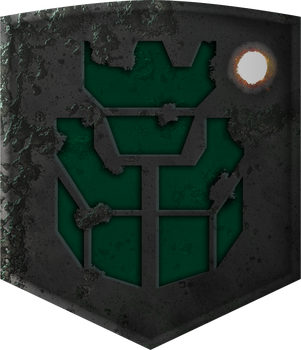 The Onyx Watch is one of eight factions in the single player campaign. The faction is said to be based solely on monetary wealth; the Watch do not care about much except for money and keeping their trade safe and flowing. They generally have ships resembling castles or early modern frigates with broadsides, are usually with at least one massive CRAM Cannon. Their ships use large amounts stronger materials like metal, making their average ship to be slow, but strong and powerful, so expect their ships to be armored decently.
Lore
[
]
The Onyx Watch are the original mercantile navy with deep roots in tradition, trade and contract. Being the old money of Neter they broke off from the Steel Striders, due to increasing frustration of pirate attacks on their trade convoys. This sparked the need to create a self-funded force to protect themselves. These pirate attacks have historically been from the scavengers of the Deepwater Guard, however recently the Twin Guard attacks on convoys show an alarming increase since the split from the Steel Striders. Due to this, The Onyx Watch council clearly saw that their tax was better spent in creating their own defensive force.
Their Society revolves around mining and industry where a skilled individual is valued above all but raw resource and so take great pride in their trade, leading to some of the finest craftsmanship seen in Neter. The most renowned craftsman form the Onyx Watch council which oversee their financial success as a ruling force. Having a wealth of skilled tradesmen and resources the Onyx Watch were quick to rearm themselves for self defence, first refitting their trade Galleons to be combat worthy through their original manufacturer "Black Powder Antiques" and later commissioning the production of dedicated warships through "Lochforge Industrial Marine".
Hailing from the snow tundra of Cold loch where exposure to the elements can mean death in minutes the word "Safety" to the Onyx Watch quite literally means "Fortification". This relationship with the elements has heavily influenced their design mantra where combat is waged from behind strong walls at great distance. As such there are many artisans dedicated to gun-craft and fortifications. The environment has also moulded their society over time into having a serious distrust of flying, almost to the point of disambiguation. This had a questionably beneficial side effect of leading the Onyx Watch to glorify oil as greatest of the resources available on Neter and lifeblood of their industrial machine. Devoting their supplies of oil to production has allowed them produce massive structures and vehicles, but also means that they shun anything that they see as wasting the precious substance such as energy hungry lasers or shields.
Fleet Configuration Lore
[
]
The Onyx Watch have three types of vessels: The Black Powder Antiques' Galleons, which are mostly-wooden sailing vessels with mostly broadside armament. Lochforge Industrial Marine's castle-ships made of alloy and metal, armed almost exclusively with turreted weapons. And hybrids, which are typically paddle-propelled, often have weapons in fixed mounts, use more wood than castle-ships.
The Merchant Navy consists of the heavily armoured and gunned wooden Galleons which, if pushed into a fight, will turn in for a broadside to cripple opponents through sheer number of cannons while cargo is safely stored below. While the use of sails seems outdated for a society built around industrialisation and manufacturing, the benefit of not requiring fuel to move their wares from one place to the other far outweighs the extra time it takes. The Onyx Watch were never in much of a hurry to get anywhere to begin with though. Almost all of the merchant navy fleet were created by the corporation Black Powder Antiques and although few orders for new Galleons come in, the corporation still performs maintenance and repairs for the ageing fleet.
The dedicated Combat Navy of "castle-ships" takes the siege warfare mantra to the extreme with heavy broad hulls of metal and large calibre (1200mm+) HE CRAM Cannons (or occasionally Advanced Cannons) most often mounted on turrets, or massive broadsides. These large gauge, low RoF cannons are the signature of the Onyx Watch and are used from anything between anti-ship, anti-air to even anti-infantry roles. Castle-ships excel at ranged combat supplemented by heavy durability of metal beams. While they are able to generally turn faster than the merchant Navy they are still slow in a straight line. The more decks a ship has the more prestigious its considered to be and so almost all of them feature at least one upper deck; It's a matter of pride for the captains, and the craftsmen of the Lochforge Industrial Marine who make them.
Notable common quirks of Onyx watch captains:
Upon losing all of a ships cannons it is almost certainly followed by the captain muttering "I'm getting too cold for this ship"
Before a particularly brutal battle, Captains smear oil across their faceplate as if to say they have already paid the price of combat.
Remains from Pirates are prized as good luck charms and apparently make the best armour plating.
Bordering Factions
[
]
The Onyx watch have the Twin Guard to the north, Steel Striders to the north-east, White Flayers to the east, and Deepwater Guard to the south.
Relations
[
]
Relations on Medium at Start with no bonuses:
In Game Vehicles
[
]
Listed top speed when out-of-play. In-play speed may differ, especially for sailing vessels.
Easy Designs
Name
Corporation
Type
Campaign Battle Points
Volume in m³
Spawn Chance
Top Speed in m/s
Bailey
Black Powder Antiques
Ship
6
3,029
10% in OW
10.8
Bastion
Lochforge Industrial Marine
Ship
10
3,520
20% in OW
3.2
Bayleaf
Black Powder Antiques
Ship
15
15,435
5% in OW
8.6
Behemoth
Lochforge Industrial Marine
Ship
12
8,262
2% in OW
6.6
Buttress
Lochforge Industrial Marine
Ship
5
1,976
20% in OW
3
Capitol
Lochforge Industrial Marine
Ship
35
17,018
10% in OW
6.8
Churl
Black Powder Antiques
Ship
18
7,985
5% in OW
8.5
Claymore
Lochforge Industrial Marine
Ship
14
4,978
20% in OW
5.2
Constellation
Black Powder Antiques
Ship
35
19,980
10% in OW
5.2
Culverin
Lochforge Industrial Marine
Ship
5
1,906
20% in OW
6.1
Defiant
Black Powder Antiques
Ship
5
3,316
5% in OW
27.9
Greenfield
Black Powder Antiques
Ship
35
16,609
10% in OW
9.4
Harlech
Lochforge Industrial Marine
Ship
40
15,447
20% in OW
4.7
Ironclad
Lochforge Industrial Marine
Ship
12
6,918
20% in OW
6.3
Lance
Lochforge Industrial Marine
Ship
10
6,934
20% in OW
5.6
Meridian
Black Powder Antiques
Ship
10
5,499
10% in OW
15.9
Mule
Black Powder Antiques
Ship
5
2,723
5% in OW
7.3
Partisan
Black Powder Antiques
Ship
6
2,884
5% in OW
10.2
Spear
Black Powder Antiques
Ship
10
4,270
5% in OW
5.1
Stalwart
Lochforge Industrial Marine
Ship
22
7,114
20% in OW
5.8
Regular Designs
Name
Corporation
Type
Campaign Battle Points
Volume in m³
Spawn Chance
Top Speed in m/s
Catapult
Lochforge Industrial Marine
Ship
35
7,181
20% in OW
4.0
Essen
Black Powder Antiques
Ship
10
3,891
5% in OW
21.8
Glaive
Black Powder Antiques
Ship
25
8,769
20% in OW
7.5
Grendal
Lochforge Industrial Marine
Ship
12
7,091
20% in OW
6.1
IronCross
Black Powder Antiques
Ship
12
7,952
5% in OW
13.3
Kingstead
Lochforge Industrial Marine
Ship
40
37,938
20% in OW
5.3

Nightingale

Black Powder Antiques
Ship
25
7,050
5% in OW
11.1

Palisade

Lochforge Industrial Marine
Ship
20
13,659
5% in OW
4.9

Seagull

Black Powder Antiques
Ship
20
2,955
5% in OW
10.1

Stockade

Lochforge Industrial Marine
Ship
22
10,417
5% in OW
8.1
Straussland
Black Powder Antiques
Ship
34
14,993
5% in OW
9.5

Telemachus

Lochforge Industrial Marine
Ship
5
2,000
20% in OW
4.2

Warden

Lochforge Industrial Marine
Ship
25
11,524
20% in OW
4.7

Wintersday

Lochforge Industrial Marine
Ship
15
9,005
20% in OW
8.0
Expert Designs
Name
Corporation
Type
Campaign Battle Points
Volume in m³
Spawn Chance
Top Speed in m/s

Alcazar

Lochforge Industrial Marine
Ship
45
26,770
30% in OW
4.0

Cauldron

Lochforge Industrial Marine
Ship
25
7,103
20% in OW
8.1

Clydesdale

Lochforge Industrial Marine
Ship
35
16,683
20% in OW
8.3

Constitution

Black Powder Antiques
Ship
45
26,149
5% in OW
11.9

Eyrie

Lochforge Industrial Marine
Thrustercraft
50
20,634
30% in OW
22.8

Fairday

Black Powder Antiques
Ship
25
9,197
5% in OW
11.7

Halberd

Lochforge Industrial Marine
Ship
28
9,933
20% in OW
6.2

Hourglass

Lochforge Industrial Marine
Ship
18
10,313
20% in OW
4.4
Jormungand
Lochforge Industrial Marine
Ship
40
22,422
15% in OW
12.2

Poseidon

Black Powder Antiques
Ship
30
8,104
5% in OW
5.9
Godly Designs
Name
Corporation
Type
Campaign Battle Points
Volume in m³
Spawn Chance
Top Speed in m/s

Angler

Black Powder Antiques
Ship
25
6,297
5% in OW
22.4

Bulwark

Lochforge Industrial Marine
Ship
50
39,163
40% in OW
4.6

Chancellor

Black Powder Antiques
Ship
35
27,128
5% in OW
5.3

Huskarl

Black Powder Antiques
Ship
42
24,019
10% in OW
15.8

Iron Cordon

Lochforge Industrial Marine
Ship
42
27,214
40% in OW
9.8

Palstave

Lochforge Industrial Marine
Ship
30
12,184
20% in OW
4.7

Pinacle

Lochforge Industrial Marine
Ship
18
2,836
20% in OW
12.7

Pioneer

Lochforge Industrial Marine
Ship
25
6,059
20% in OW
6.9

Proctor

Lochforge Industrial Marine
Ship
15
2,514
20% in OW
11.4
Trebuchet
Lochforge Industrial Marine
Ship
45
23,010
40% in OW
8.2

Warrior

Lochforge Industrial Marine
Ship
18
9,685
20% in OW
7.9
Installations And Buildings
Name
Corporation
Type
Volume in m³
Top Speed in m/s

11B Oil Refinery Platform

Lochforge Industrial Marine
Installation
4,689
3.0

Ballistae

N/A
Buildings
1,082
0.0

Cannon Tower

N/A
Buildings
1,213
0.0

Furnace

Lochforge Industrial Marine
Installation
13,013
3.0

Iron Cove Ship Test Facility

N/A
Installation
8,226
3.0

Large House

N/A
Buildings
1,539
0.0

Onyx Throne

Lochforge Industrial Marine
Installation
42,818
3.0

Ore Foundry

N/A
Buildings
6,754
0.0

Small House

N/A
Buildings
879
0.0

The Manor

Lochforge Industrial Marine
Buildings
11,018
0.0

Watchtower

N/A
Buildings
1,609
0.0